Medicare Questions?
Answers from a Licensed Agent!

There's more than one turn on the path to preparing the right Medicare plan for your retirement future. From medical cost changes to understanding the small-but-mighty differences between the four parts, making Medicare work for you requires more than just signing up.

Want to understand your Medicare choices in more detail?
Click the image below ot download the PDF.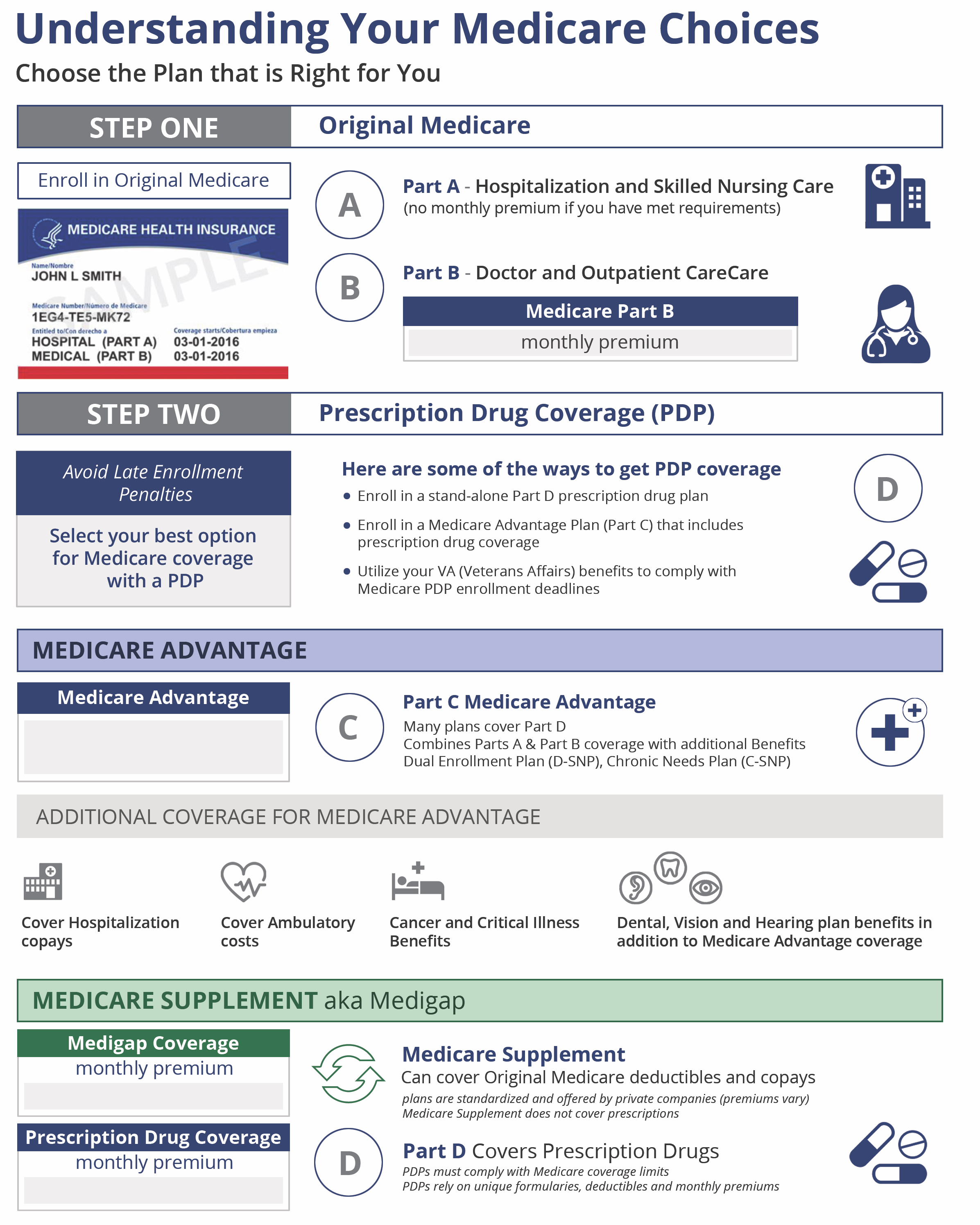 LET US HELP YOU GET MEDICARE READY
WE CAN PROVIDE YOU WITH YOUR BEST CHOICES IN MEDICARE
Sterling Wealth Management has a long history of advising clients with Medicare. If you look to us for Medicare only or as the first part of a Retirement Plan, we can show you how Medicare works for your individual situation. Here are some of Medicare's most pressing questions:
How could my income affect my monthly Medicare premiums?

I want to keep my Primary Physician, what plans will include my doctor?

There are a variety of Medicare plans; what works for your neighbor, may not work the same for you. What is the difference in coverage?

How does a Medicare supplement (MediGap) differ from Medicare Advantage (Medicare Part-C)?

I have VA benefits, how can Medicare add to my current level of coverage?

I need a plan that covers my prescriptions, how can I navigate the coverage gap with Medicare Part-D prescription drug plans?
I NEED TO TAKE THE NEXT STEP AND LOOK AT MY MEDICARE PLAN OPTIONS – (no enrollment obligation)
I want to schedule a phone conference with a licensed agent –

I want to schedule a video conference with a licensed agent –

I want to schedule a face to face meeting with a licensed agent –

I want to link directly to the SWM-FL Medicare enrollment tool and do it all by myself –

https://www.sunfirematrix.com/app/consumer/yourmedicare/17854523/

I want to attend a SWM-FL Medicare/Social Security Educational Event (no enrollment obligation) – (facebook event RSVP)
To begin with SWM and develop a Medicare Plan unique to your needs, schedule a meeting today or register to attend a seminar.
Or give us a call at 352.509.5388